This week my humble little town Beaurepaire hosted a very established film festival. This is the 24th year of its running. Both French and International cinema have been very well represented and those both in front and behind the camera have made appearances over the week to celebrate and release their films. This weekend we have seen actress Sandrine Bonnaire turn her hand to directing, presenting her debut film "J'enrage de son absence" as well as legendary actor Daniel Prevost attending the festival .
Ce weekend dans ma modeste petite ville de Beaurepaire a eu lieu le 24eme festival du cinema,ou Sandrine Bonnaire "actrice " etait la pour presenter sont premier film en tant que realisatrice "J'enrage de son absence"d'autre acteur comme daniel PREVOST etait present
Actress Sandrine Bonnaire has turned her hand to directing in the film "J'enrage de son absence"
Actrice Sandrine Bonnaire
a tourné
sa main à
diriger
dans le film "J'enrage de son absence"
Actor Daniel Prevost. Acteur Daniel Prevost.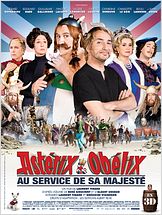 A selection of the films shown over the weekend.
Une sélection

des films présentés

au cours

du week-end

.